Blasphemic Reading Soirée #8
Farbenblind, 30.09.2019, B.Yoga Basel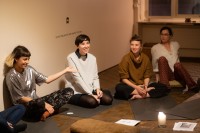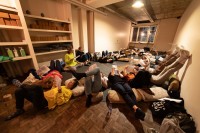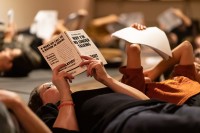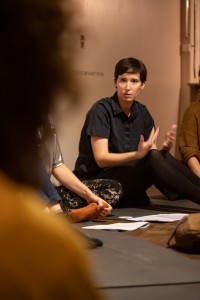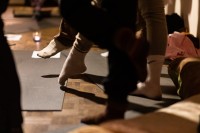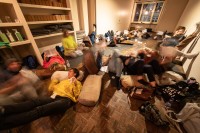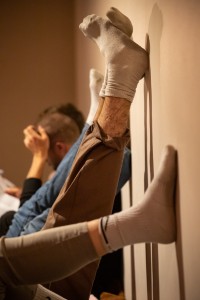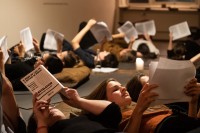 "Blasphemic Reading Soirées" is a nomadic platform for contemporary feminism that wants to make (queer) feminist texts accessible and foster debates. For each soirée a text is chosen to be read together, in a space that corresponds to the contents of the text. The 13th soirée was held in German, hence the German description of the event:
Die Blasphemic Reading Soirées starteten in die nächste Saison und wir befragten uns zu Beginn selbst: Wie Weiss sind wir eigentlich als Gruppe? Die BRS hatten 2017 ihren Weg in die Öffentlichkeit gemacht, um ein heterogeneres Publikum zu finden als nur unsere Freund*innen. Aber sind wir heute so divers, wie wir es gerne wären? Und wenn wir es nicht sind, was machen wir dann mit unseren Privilegien?
Um Farbenblindheit und Weiße Zerbrechlichkeit geht es in den Texten von Reni Eddo-Lodge und Robin DiAngelo, die wir zusammen gelesen haben, und darum, wie Feminismus ohne diese Auseinandersetzung nicht vorwärts kommt. Und um uns diesen selbst-kritischen Fragen zu stellen, gingen wir dahin, wo es vermeintlich angenehm ist. Ins Yogastudio.