Podcast: Im Kunstraum - "Throwback Stormy Weather"
with Claire Hoffmann, April 2021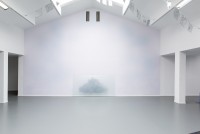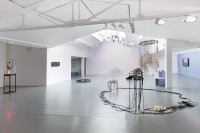 In the April edition of the podcast "Im Kunstraum" we dedicate ourselves to a well-known format: The Throwback! We discuss past exhibition projects to ask: What was it all about? Why was the exhibition relevant at the time? And: what did we learn from it?
This time we don't go far back into the history of the Kunstraum Niederoesterreich and look at Stormy Weather. The exhibition Stormy Weather explored the political and meteorological climate, focused on all sorts of human-made clouds and our agency over cloud infrastructures. The show was on view at Kunstraum Niederoesterreich in the fall of 2020 and was conceived in cooperation with Centre culturel suisse, Paris, where the exhibition will remain on view through April 18, 2021. Co-curators Claire Hoffmann and Katharina Brandl talk about some of the works on view, share their thoughts on translating a show from one exhibition space to another, and discuss how they encountered exhibition making during the pandemic. Enjoy!
The conversation is recorded in German.
Credits:
Guest: Claire Hoffmann
Host: Katharina Brandl
Sound: Excerpts from Total Refusal, Circumventing the Circle of Death – A pacifist finger exercise, 2018 & Stefan Karrer, Cool clouds that look like they should be spelling something, but they don't, 2016
Editor: Marina Ninić
Opener & Mastering: Alexander Wieser | Sonobelle Recordings